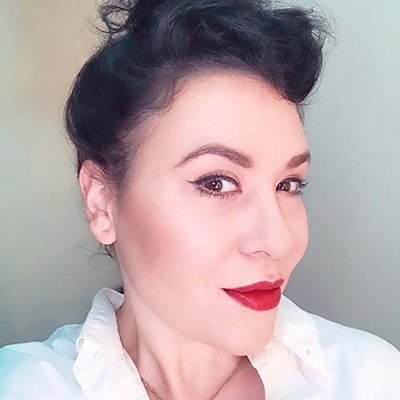 Topics
Construction, Future, Global Grand Challenges, Art, Space, Gender, Future of Work, Futurist, Gender Equality, Space Exploration, Thinking Design, Space Travel, Architecture
Michal Ziso
Being a Space Architect, Michal researches and designs living environments for humans outside of planet earth, focusing on human centered & inclusive design using the extreme environments in space as a creative tool for innovation. ZISO lab offers research, design and consultation as well as creative direction and mentoring, while thriving on interdisciplinary collaboration. 
As a graduate of the Architecture & Urban Planning Faculty at the Technion - Israel's Institute of Technology and the International Space University – Space Studies Program; and with over a decade of experience in designing skyscrapers and large scale urban projects both in Israel and the US, Michal practices a visionary and futuristic approach which she applies in all walks of life. 
A two time TEDx speaker (TEDxISU International Space University, Strasbourg, France + TEDxJaffaWomen, Tel Aviv, Israel), Michal commands the global stage as a frequent keynote and public speaker, having NASA, The Israeli Space Agency, Parsons School of Design and Wix on her diverse list of clients. 
Through her ongoing collaboration and work with local and international organizations such as UN Women, ProWoman, UN SDG global and SDG Israel, Michal promotes democratization of access to space, Equitable and Inclusive Design; and is an advocate for gender and human equality, a matter she holds dear to her heart.