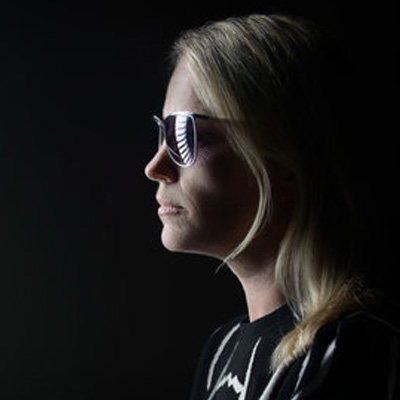 Topics
Tecnología, Ciberseguridad, Hacking
Nico Sell

Nico Sell is a professional artist, athlete and entrepreneur based in California. Nico is chairman and co-founder of numerous technology startups including 533DZ, c0sm0, r00tz, SuperSessions, Whistler and Wickr. 533DZ invests in hackers to change the world. c0sm0 is a high-tech toy operator in stealth mode. r00tz teaches kids how to love hacking for good. SuperSessions supports extreme athletes; Whistler is an open-source app to build non-violent revolutions. Wickr is a secure communications platform. 
Nico also serves on advisory boards for leading Washington DC think tanks: CDT (Center for Democracy and Technology) and CSIS (Center for Strategic and International Studies) where she is Co-Chair of Workforce Acceleration on the Cyber Policy Agenda for the 45th US President. She writes regularly on security for TechCrunch and trains a wide range of kids and adults about hacking, including the Dallas Cowboy Cheerleaders, Department of Justice, Olso Freedom Forum and World Economic Forum. 
In 2016, Nico was awarded World Economic Forum Technology Pioneer of the Year for co-founding Wickr, bringing private communications to millions around the world. She has helped start dozens of successful security organizations, including Network Associates, Network ICE, Network Alchemy, Foundstone, Global Council of CSOs, RSA ESAF, Black Hat Executive Briefings, Lookout, AllClear ID and Crowdstrike. For almost two decades, Nico managed zero-day vulnerabilities, government relations and press relations for DEF CON, the largest hacker gathering in the world, helping the event grow from 1,000 to 20,000+ attendees. Nico graduated from Dartmouth College with a focus on government and nuclear strategy. Her love for technology began at a young age learning to code the game Pong, thanks to her dad. 
Nico is also an extreme sports pioneer that dirtboards daily and is training to drone surf Mavericks, the largest wave in the world. As a teenager, she was one of the top snowboarders in the world riding professionally for Sims and Burton. Nico sends secret messages across the universe in her artwork which can be seen publicly at Castle Stuart in Scotland, Arte Gallery in Mexico and soon on the Moon.