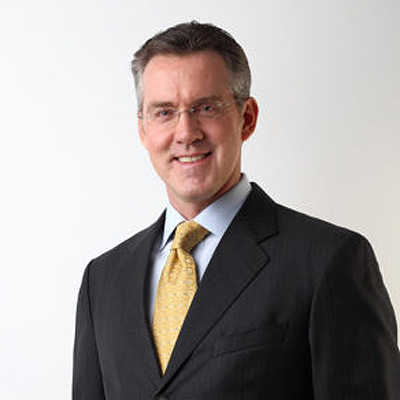 Topics
Futuro, Tecnología, Innovación
Steve Leonard
Steve is a technology-industry leader with a wide range of experience in software, hardware, consulting and managed services. As a passionate advocate for constructive debate about technology and the future of humanity, Leonard is a regular speaker at United Nations Development Program and United Nations Economic and Social Commission for Asia and the Pacific events. He is also a frequent on-stage and on-air contributor at a wide range of technology events, hosted by leading media groups including WSJ, Forbes, CNBC, Bloomberg, BBC, and The Economist. 
In his most recent role as Founding CEO of SGInnovate – a private limited company wholly-owned by the Singapore Government – Steve created an organization whose mission is to build investable early-stage deep tech companies. Capitalizing on the top-ranked education system and world-class scientific research for which Singapore has gained a global reputation. He and his team worked with local and international partners, including universities, venture capitalists, and major corporations to help technical founders start and scale investable early-stage deep tech technology companies based on scientific research. SGInnovate has played a role in building nearly 90 deep tech startups and formed a community of 33,000 members during Mr. Leonard's tenure. 
Prior to his role as the CEO of SGInnovate, Steve served three years as the Executive Deputy Chairman of the Infocomm Development Authority (IDA), a government statutory board under the purview of Singapore's Ministry of Communications and Information. In that role, he had executive responsibility at the national level for various aspects of the information technology and telecommunications industries in Singapore. 
Prior to joining Singapore Government in 2013, he held executive leadership roles in Europe and Asia for two decades with several global technology companies including EMC, Symantec and EDS with a focus on growth, market share and profitability. 
Steve serves on the advisory boards of several universities and organizations and also serves as an Independent Non-Executive Director at Singapore Post Ltd (SingPost), an international leader in e-commerce logistics and services, and chairs their Business Risk and Technology Committee. He is also an alum of a two-year Executive Education program with MIT Sloan School around building a national entrepreneurship ecosystem. 
Although a proud US citizen, having lived and worked outside the US for nearly 30 years, Steve considers himself a member of the larger global community.