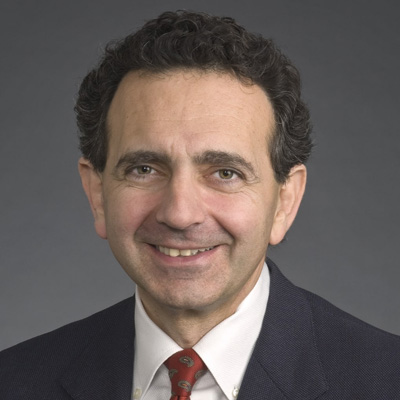 Temas
Medicina, Innovación, Futuro, Salud, Impresión 3D, Tecnología
Género / Cualquiera
Masculino
Anthony Atala
Dr. Anthony Atala is the Director of the Wake Forest Institute for Regenerative Medicine. He is a practicing surgeon and a researcher in the area of regenerative medicine.  His work focuses on growing human cells, tissues and organs.
Dr. Atala works with several journals and serves in various roles, including Editor-in-Chief of: Stem Cells- Translational Medicine; Therapeutic Advances in Urology; and BioPrinting.
Dr. Atala was elected to the Institute of Medicine of the National Academy of Sciences in 2011, to the National Academy of Inventors as a Charter Fellow in 2013, and to the American Institute for Medical and Biological Engineering in 2016. Dr. Atala is a recipient of various awards, including the US Congress funded Christopher Columbus Foundation Award, bestowed on a living American who is currently working on a discovery that will significantly affect society,  the World Technology Award in Health and Medicine, presented to individuals achieving significant and lasting progress, the Edison Science/Medical Award, the 2016 Smithsonian Ingenuity Award, the R&D 2016 Innovator of the Year Award, and the Fast Company 2017 World Changing Ideas Award for Bioprinting Tissue and Organs.